1200*2600 mm PRITNING SLOTTING MACHINE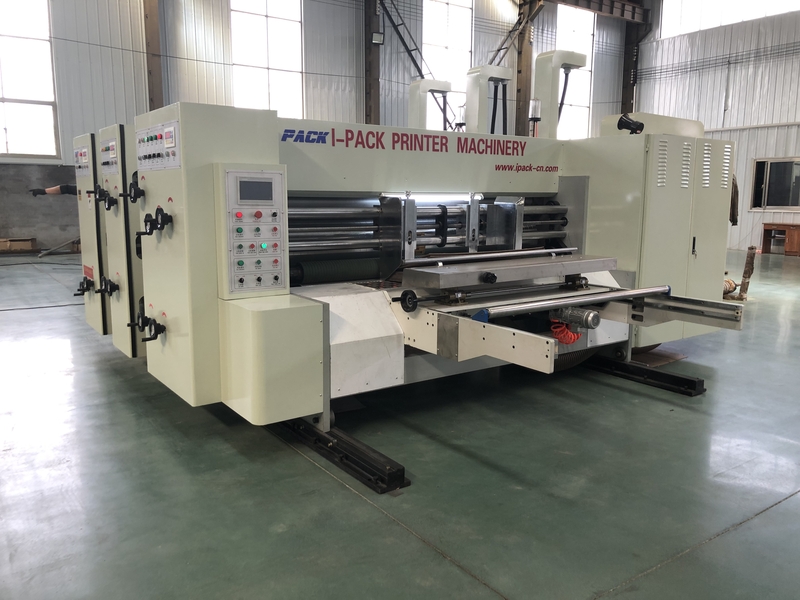 | | |
| --- | --- |
| Model | 1200*2700 |
| Dia of pritning roller | 410 mm |
| Thickness of printing plate | 6 mm |
| Printing unit | 2 |
| Sloting unit | 1 |
| Diameter of slotting roller | 156 mm |
| Printing size | 1200x2200 (mmxmm) |
| Max over paper size | 1200x2400 (mmxmm) |
| Min Pritning size | 285*600 (mmxmm) |
| Press printing roller | 156 mm |
| Diameter of Anilox roller | 200 mm |
| Diameter of Rubber roller | 200 mm |
| Thickness of frame | 40 mm |
| Main Blower motor | 7.5 kw |
| Main motor | 11 invertor kw |
| Ink motor | 0.55 kw |
| Move motor | 1.5 kw |
| Phase motor | 0.37 kw |
1.Machine Description:
1.Design speed 100 pieces per minute
2.Spraying lubrication
3.Pneumatic single set locking, pneumatic total locking
4.Pneumatic separate ink , automatic ink distribution
5.Electric 360° planetary orientation adjustment, automatic and manual adjustment can be set. The digital tube displays the adjustment data.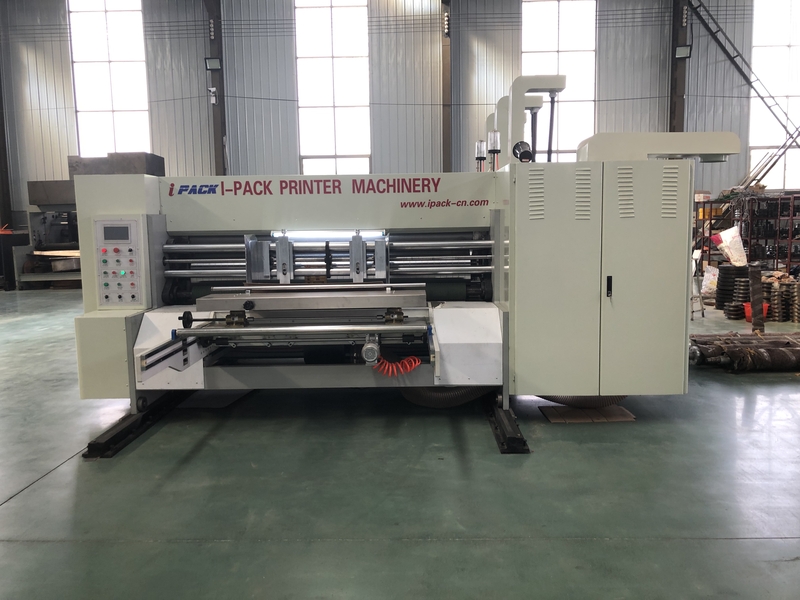 2.Feeding Part Function:
1.Adopting the leading edge paper feeding system, the operation is simple, the precision is high, and the mechanical failure is reduced
2.Positioning in front, reducing paper feeding error and improving paper feeding, printing and slotting accuracy.
3.High-speed and stable operation, which can minimize vibration and noise.
4.7.5KW fan to feed paper to ensure smooth feeding of curved cardboard.
5.The front side baffle is electrically adjusted.
6.Suitable for three, five and seven layers of corrugated cardboard with a thickness of 1-12mm.
7.Taiwan's super-resistant leading edge paper feed roller, durable wear.
3.Printing Part Function: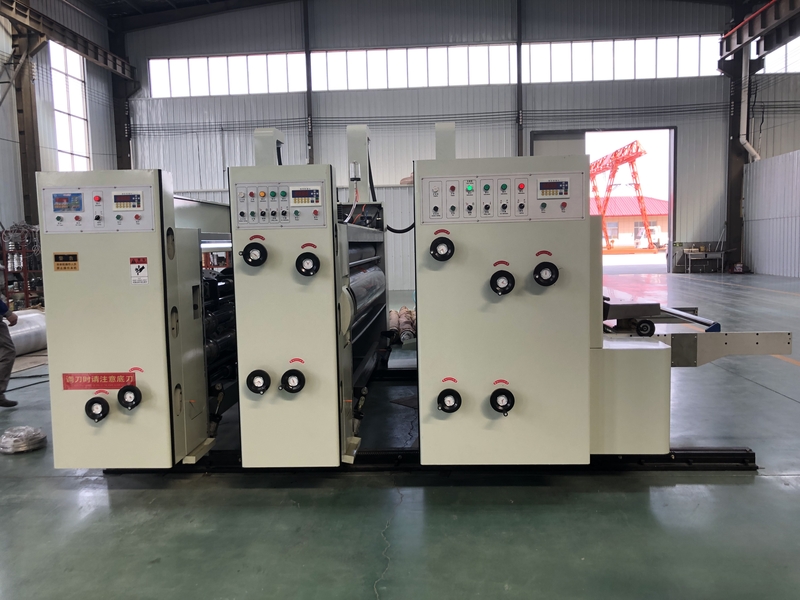 1. The printing part of the transmission gear adopts the helical angle helical gear transmission, which improves the strength of the gear and the stability of the transmission under the condition of reducing noise. The overprint accuracy has been guaranteed for a long time.
2. Printing part embossing and paper roll gap adjustment, which is the cross slide transmission mechanism, which can always mesh normally between the gears during the embossing and paper gap adjustment process, without increasing the tooth top and flank clearance. Make overprinting especially multi-color overprinting more accurate and minimize wear between gears.
3.The electric position adjustment adopts the brake deceleration motor as the driving force, and the adjustment part adopts the planetary gear mechanism to adjust to ensure the printing precision.
4.The ink part adopts rubber roller and steel anilox roller. The rubber shaft is made of wear-resistant rubber on the surface, medium and high special grinding, and the ink transfer effect is good. The anilox roller and the rubber roller drive adopt a clutch device, which reduces the wear of the rubber roller, and the diameter of the anilox roller and the rubber roller 200 greatly improves the printing effect.
5. Steel plate material, surface grinding, hard chrome plating.
6. Balance correction, smooth operation.
7. Metal anilox roller (the first/second group is 220 lines before paper feeding. It can be selected according to user requirements).
8. Pneumatic brake mechanism. When the machine is separated or adjusted in phase, the brake mechanism limits the rotation of the machine to maintain the fixed position of the original gear.
9. The printing plate roller adopts electric adjustment phase, and the adjustment accuracy is high.
10. Pneumatic diaphragm pump is inked.
4.Slotting Prat Function: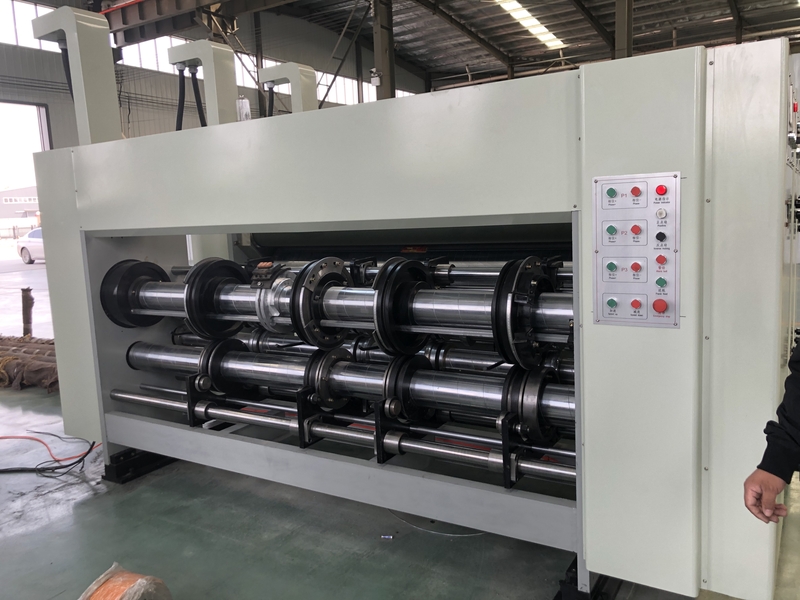 The slotting knife, the bottom knife, the upper and lower pressing rollers are manually synchronized and traversed.
Box height electric adjustment: Synchronized for four knives, greatly improving the time for changing orders.